Bloomington, Indiana University, Oliver Winery and the Hoosier National Forest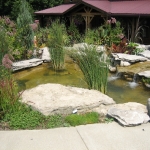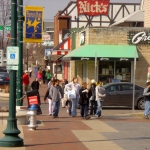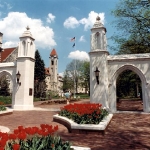 Why Go:
Bloomington
is Indiana's college town and so much more. Home to
Indiana University
with over 40,000 students, the university makes a profound impact on the city. There is a wide range of art, cultural events and venues associated with the University. A very cool downtown adjacent to the campus offers a plethora of shops, galleries, restaurants, bars and tours. The Bloomington area, located in the Indiana Hills, is the
Hoosier National Forest
, one of the largest national forest.
Lake Monroe
is also located there and is one of the biggest lakes in Indiana. There are plenty of recreational activities that await you.
What you can do
: After breakfast in Indianapolis, you can go directly to Indiana University. Enter the campus at the Sample Gates at 5
th
Street and Kirkwood Avenue. Right on the corner of Kirkwood and Indiana Ave is the
Indiana University Visitor Information Center
. Here you can develop a plan that aligns with your schedule and interests. This might be a simple walk through Dunn Woods or as extensive as taking a tour. The campus is beautiful and will not disappoint you.
After your visit to the campus, you can have lunch, which will recharge you for exploring downtown Bloomington. The good news is you're already there.
Downtown
encompasses 11 blocks heading west from Kirkwood Avenue and the Sample Gates at IU, to the
Monroe County Courthouse
.  Bloomington's downtown has more than 120 specialty shops, galleries, and unique restaurants.
Once you have completed your Downtown Bloomington adventure, it's time for some real relaxation. Just north of town is
Oliver Winery
, Indiana's oldest and largest winery, featuring over 30 wines in their beautifully designed 2,400 sq. ft. tasting room. Founded in 1972, Oliver Winery features wine created from local grapes as well as grapes from California. In the tasting room's retail store you can purchase gourmet food items, wine-related gifts and gift baskets.  The beautiful grounds is a great place for a picnic, where you can purchase everything you need right there. Daily complimentary wine tasting is available Monday through Saturday from 10 am to 6 pm and Sunday from noon to 6 pm.
Travel portion
: Bloomington is just over an hour and a half drive south southeast of Indianapolis. State Road IN-37 is the route to take you there.
Specific Directions
: From any of the recommended hotels, go to Maryland St, a block south of Washington St. Follow Maryland east until it merges with Washington. Continue heading east to the freeway. Take the ramp onto I-65 South/ I-70 West heading south.  Stay on I-65 South towards Louisville. Go about 5 miles to the I-465 Loop West (right) and Exit 106. Heading west, now on I-465, (also I-74, US 31 and In-37), continue about 4.2 miles.  Take Exit #4 for IN-37. This is also Harding St towards Martinsville/Bloomington. Continue on IN-37 South for about 39 miles. Take the Walnut St N exit and head to College Ave 3.5 miles away (Walnut becomes College Ave heading south).  Take a left at 4
th
St and you will end up at the campus. Parking is a challenge so visit the site for instructions:
http://www.parking.indiana.edu/parking_operations/parking.aspx
.  Heading back to Indianapolis, via Oliver Winery, head west on E. 5
th
Street back to N. Walnut Street and go right (north). Follow Walnut Street for 4.5 miles or so to join IN-37 North. Oliver Winery is just over 3.5 miles ahead so watch for the signs. Leaving Oliver Winery, return to Indianapolis the way you came, via IN-37.
Food options
:  After breakfast in Indianapolis, try
Nick's English Hut
or
The Uptown Café
for lunch. Nick's has been a Hoosier hangout for many generations. You can have a snack and perhaps a glass of wine at the Oliver Winery.  Since the winery in on the way back to your hotel, you might consider taking some wine back to Indianapolis for dinner.