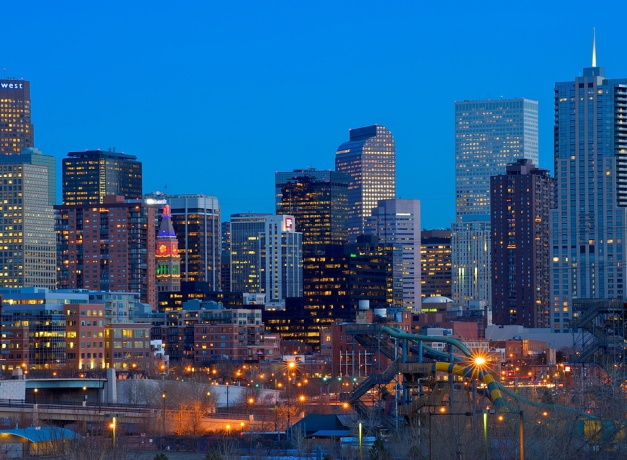 Rocky Mountain fever springs eternal in Denver. While officially on the Great Plains, the people here (or their ancestors) migrated to Denver to be close to the mountains. With base elevation at 5,280 feet, a "mile high", you will need to breathe deep for your share of oxygen. Just to the west of town, "14ers" dot the skyline. These are the handful of 14,000+ foot peaks that that you can see from Denver. There are 52 of them statewide.
Outdoor activities are a main attraction in Denver and there are over 300 days of sunny to partly sunny skies. What started as a mining town has grown into a cosmopolitan and modern city. It is the biggest city in the intermountain region and it is also the capital of Colorado. As such, the economy thrives on government, distribution, transportation, telecommunications, oil and gas, minerals and tourism. All the hikers, rock climbers, skiers, mountain bikers, river rafters, etc. have to work somewhere.
Visitors coming to Denver's city venues will be pleased with the many fine hotels, restaurants and attractions. The 16th St pedestrian mall is beautifully conceived and executed as an urban attraction. We mentioned the sunny days which make it great for walking the city but beware as large temperatures swings are common in this semiarid environment.