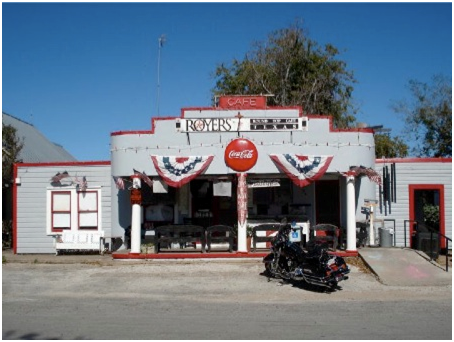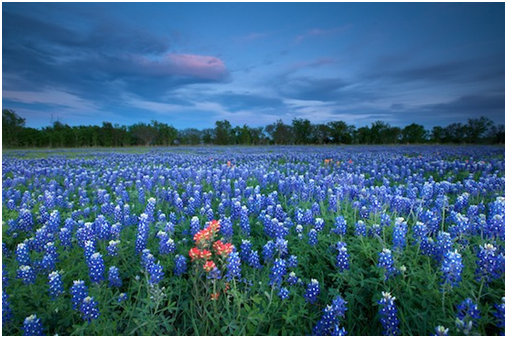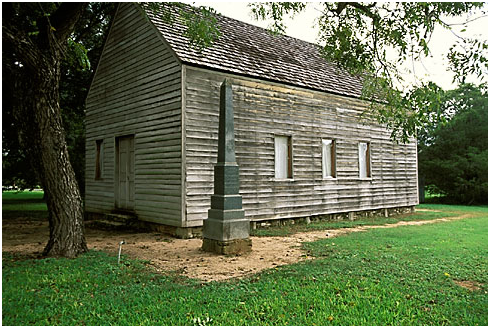 Why Go:
This day trip from Houston includes historical treats, shopping opportunities, delicious pleasures and wildflower bouquets.  This is Texas Wild Flower country, a rural Texas journey through towns large and small.  Set out early and you'll maximum the value of this day trip.
What you can do:
About an hour out of Houston, you stumble across the small Texas town of Chappell Hill, founded in 1947.  Visitors will find a delightful array of restored shops, homes and buildings which have designated the area a National Register Historic District. You can wonder about in Chappell Hill for awhile before heading up the road to the Birthplace of Texas,
Washington on the Brazos
.
Washington on the Brazos, or Washington State Park, as it is known, is about 20 miles north of Chappell Hill on FM 1155. This is the place where Texan Pioneer's, some 59 delegates under the direction of Sam Houston and George Childress, drafted and signed The Declaration of Independence from Mexico. The town of Washington served as the capital of the Republic of Texas. The site includes a replica of Independence Hall, the
Star of the Republic Museum
and
Barrington Living History Farm
, the 1850s home of the last president of the Republic, Anson Jones. Make a point to visit the Visitor's Center for an orientation to the park.
Time for lunch and we're heading to Brenham, the county seat of Brenham County. With about 14,000 residents, Brenham is a pretty big Texas town. Founded in 1844 during the Republic of Texas era, Brenham is typical of many small towns of that era; it developed around the central courthouse square. You can quickly notice both German and Czech influences in the buildings in the downtown historic district.
Grab a bite to eat but you save dessert for later. You are in the Ice Cream Capital of Texas.  After lunch, wonder around the central courthouse square where you can browse the shops or enter the
Brenham Heritage Museum
. Once you've explored downtown Brenham then it's off to the
Blue Bell Creamery
for a little bit of heaven. Guided tours along with a short video about Blue Bell on how they make ice cream are offered at the production facilities. You get to sample some Blue Bell ice cream when the tour is complete and don't miss the Country Store on the way out.
Other points of interest in Brenham include visiting the
Monastery of St. Clare Miniature Horse Ranch
,
the Antique Rose Emporium
,
Pleasant Hill Winery
and the
Unity Theatre
.
The next leg of the day trip is to head west towards the famous town of Round Top. On the way you can stop in Burton, TX and visit the
Burton Cotton Gin Museum
and other town sites. Take your time, Round top is only 15 minutes away.
Round Top is famous for Pecan Pies and you can taste the one of the best at
Royer's Round Top Café
. This is a town of antiques, artists and shops in a quaint "small town in Texas" style. There are only about 75 permanent residents that live here. After dinner, it's time to head to Houston.
Travel portion:
The challenge of any day trip is getting out of Houston. For the first hour or so, you will travel on US 290 West which is mostly a freeway and turns into a separated four lane highway. Once you reach Chappell Hill the roads are Farm to Market and Texas state highways. From Brenham just past Burton, you will join up with US 290 again before you get back to the back roads of Texas to Round Top. When heading back to Houston, the drive is about 2 hours.
Specific Directions:
Take US 290 out of town. US 290, or the Northwest Freeway is in the northwest corner of I-610, the loop. Heading out of town on US 290 West, drive about 56 Miles to the Chappell Hill exit, FM 1155. From Chappell Hill to Washington on the Brazos State Park, take FM Rd 1155 north all the way (about 19.5 miles — yes, the road does wind around quite  a bit). From Washington to Brenham, it is back south (southwest) on FM 1155 E until you reach the FM 912 junction. Take FM 912 west to State Highway 105. State Highway 105 leads you right into the center of Brenham. From downtown Brenham to the Bluebell Creamery, take Alamo St east to FM 577. Go right. Blue Bell is about 1500 yards away. From Blue Bell, go right back up to Alamo St and go left (west). This will become Main St and US 290 Business. When you run into US 290 West, follow it 13 miles to Burton.  Turn right on TX Spur 125 into Burton. Turn Right on Main St.  You will pass the Burton Cotton Gin before you reach the city center. Leaving Burton to Round Top, get back on US 290 just past two miles and at the junction of US 290 and TX 237 South. Stay left on TX 237 for about 7.5 miles to Round Top. It is about 2 hours from Round Top to Houston. From Royer's, head south east on Nagle Ln and left on N. Live Oak (FM 1457). You will be on FM 1457 heading east for about 13 miles. At that point, you will merge with TX 159 heading east for 18 miles. You will join with TX 36 South right before Bellville, TX. Stay on TX 36 for about 15 miles to the town of Sealy, TX where you will run into I-10 just past town. I-10 East will return you to Houston.
Food options:
Eat breakfast in Houston then head to Chappell Hill. Plan to have lunch in Brenham at the
Funky Art Café
or the
Capital Grill
, the restaurant in the Ant Street Inn.  Stop for a tour of Blue Bell Ice Cream Creamery and a tasty treat at the end. Dinner is in Round Top at the Royer's Round Top Café.