Old Town Spring/The Woodlands/Conroe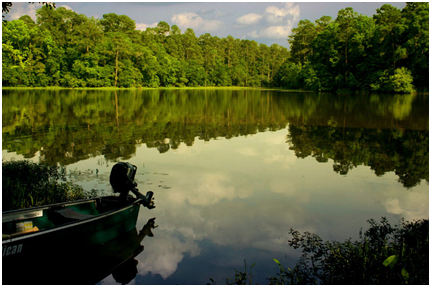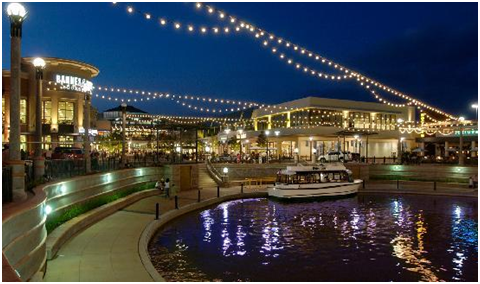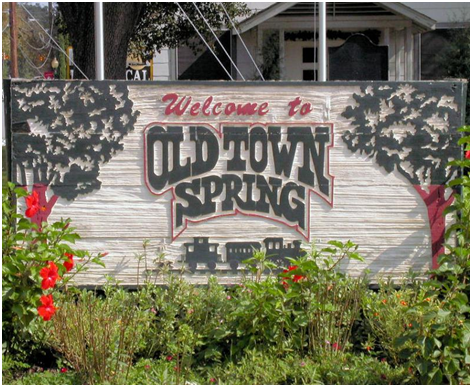 Why Go:
This Day Trip will take you the North of Houston into the Big Thicket and Piney Woods region of Texas. That will be the backdrop as we escape to town centers and activities to the north of town. It is a great trip for those who want to browse antique and modern shops, and even throw in a little bit of Mother Nature in between.
First Stop is
Old Town Spring
. There are more than 150 small shops housed in old homes and selling a variety of goods and services such as clothing, craft supplies, children's toys, antiques, and garden accessories. In addition, there are an array of restaurants and tea rooms for you to consider. Back in the 1870s, Spring, Texas  sprang up to serve the International and Great Northern Railroad as a switching station north of Houston. As the railroads prospered through the turn of the twentieth century, so did Spring. Most the shops in Old Town Spring use building or homes from this time period. For an early lunch, consider one of the eating establishments in Old Spring.
The next part of your afternoon journey is outdoors oriented. There are two good options. Consider relaxing on Lake Conroe or taking a drive and then a hike in the piney woods forest.
Option one:
Lake Conroe — For a water based afternoon, consider the
La Torretta Resort and Spa
. The resort has a full spa, fitness facility, marina for boating and fishing, swimming pools, golf and so much more. You can make arrangements by calling (877) 286-9590.
Option Two:
Hiking in
Sam Houston National Forest
and Little
Lake Creek Wilderness
on the
Lone Star Hiking Trail
.
Hiking
this area is mostly flat and an opportunity to enjoy the Texas Piney Woods. You can hike an hour or four hours but take your time and enjoy they plants, birds, animals and the peaceful stroll. Ideal season for hiking is late September to early June and make sure you bring water.
You are either very relaxed from visiting the lake or a bit more invigorated by taking the Lone Star Hiking Trail. In any event, it's time to head to The Woodlands where there is shopping, great restaurants and watering holes.
The Woodlands Market Street
district is a destination located on the way back to Houston.  It is a modern town square with all the amenities of the 21
st
century.
Travel portion:
From Houston to Old Town Spring, you head north up I-45 (the North Freeway) and then Spring Cypress east to Old Town Spring. You are back on I-45 to Conroe where you head towards Lake Conroe west on TX 105. For Option One you drive TX 105 to Walden Road and around to La Torretta. For Option Two, Stay on TX 105 to Montgomery where you turn right on FM 149. The trail starts 14 miles north. When heading back to The Woodlands, you backtrack to I-45 South to the Woodlands Parkway Exit. You'll circle around to Market Street by taking a right on Six Pines past Lake Robbins Drive. Going back to Houston, you circle back to I-45 for the trip back.
Specific Directions:
Take I-45 North from Downtown, I-610 north from the Galleria and follow I-610 all the way to I-45 intersection where you go north (towards Dallas), or From the Medical Center, take Holcomb or S. MacGregor Way to TX 288 North and then to I-45 North.  Traveling north on I-45, you take the Tomball/FM 2920 exit (exit 70A). You go down the frontage road and turn right or east Spring Cypress Rd. Old town spring is less than a mile down. Veer slightly left on Main Street.
To Lake Conroe or Sam Houston National Forest, leave Old Town Spring going back to I-45 by traveling west on Spring Cypress. Take a Right and go north on I-45, the North Freeway. TX-105 is 15.5 miles north on I-45. Take TX 105 West towards Lake Conroe/Montgomery. Drive about 12 miles on TX 105 west.
For Option One
— Lake Conroe and La Torretta, Take a right on Walden Drive for about 2.5 miles and turn right on Del Lago Blvd.
For Option Two
— Hiking the Lone Star Hiking Trail in Sam Houston National Forrest, continue on TX 105 past Walden Road to Montgomery, another 2.7 miles.  Go right or north on FM 149 14.3 miles to Forest Service Rd 219. Turn right, go .1 miles and trailhead parking lot is on right.
For either option, backtrack to TX 105 heading east to I-45. On I-45, go south towards Houston. About 9 miles south, take Exit 76, Robinson Rd/Woodlands Pkwy. Turn Right on Lake Woodlands Drive, about half a mile on your right. On Lake Woodlands drive, in two blocks take Six Pines Drive Left. Market Street is on your right.
Returning home, backtrack to I-45 and head south to Houston. To go Downtown, stay on I-45 all the way to the downtown area. For the Galleria, go I-45 to I-610 North and head west all the way around to the Galleria. For the Medical Center, head south on I-45 to downtown and around to the US 59/TX 288 exit right. You can follow TX 288 to MacGregor Way and go right into the medical center area.
Food options:
Start with breakfast in Houston. Have lunch in Old Town Spring at
Wunsche Bros. Café
or
Puffabelly's Old Depot Restaurant.
After a day at Lake Conroe or hiking the Lone Star Hiking Trail, dinner will be a welcome event. We recommend eating in the Woodlands on Market Street at 
Jasper's Gourmet Backyard Cuisine
,
Brio Tuscan Grille
or
Cru Wine Bar
.